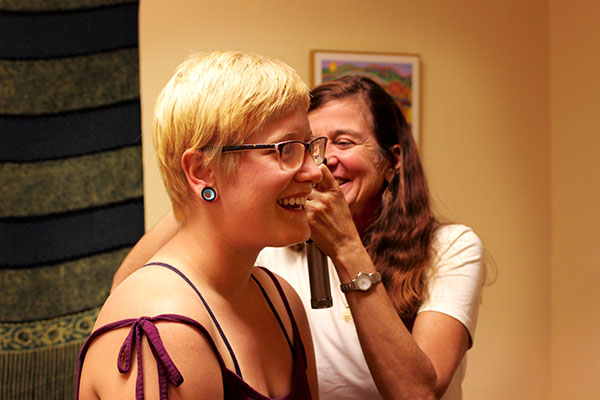 Clinic Information
Established as a family practice clinic, Hersey Health Care is located at 400 Hersey Street in Ashland, Oregon, between Ashland Community Hospital and downtown.
Sylvia Chatroux, MD, and Tara Frazier-Rice, FNP-BC, see patients of all ages. Together with Assistant Manager Cirri Scripter, Clinical Manager Talja Rodriguez, and Office Manager Karen Moyse, they provide high-quality, attentive care in an unhurried, compassionate manner.
Voted one of Ashland's favorite medical providers by Sneak Preview readers every year since beginning her practice in 1994, Dr. Chatroux offers both complementary and allopathic medicine at Hersey Health Care.
Covid-19 Precautions
As part of our COVID-19 measures, we are practicing social distancing, wearing masks, continuously wiping down surfaces with disinfectants, and taking the temperature of everyone—including staff—before they enter the building. For the protection of our patients and staff, we have installed a medical shed to isolate patients showing any COVID-19 or upper respiratory infection symptoms. In addition, we are providing telehealth services via Skype, FaceTime, Google Duo, and phone (no video) for anyone who does not require an in-person examination. We can also take vital signs, provide prescriptions, and conduct simple examinations in the parking lot while patients remain in their cars. We are covered by most health insurance providers at this time.
Our Staff

Providers
Dr. Sylvia Chatroux, MD
Tara Frazier-Rice, FNP-BC
Ancillary Staff
Karen Moyse, Office Manager
Talja Rodriguez, Clinical Manager
Cirri Scripter, Assistant Manager
Sara Vandenberg, Medical Assistant/Front Office
Laura Delisle, Medical Assistant
Janice Helmuth, Front Office/Medical Assistant
Provider Bios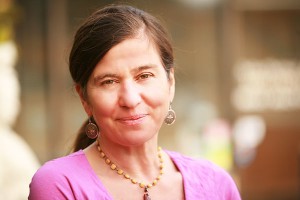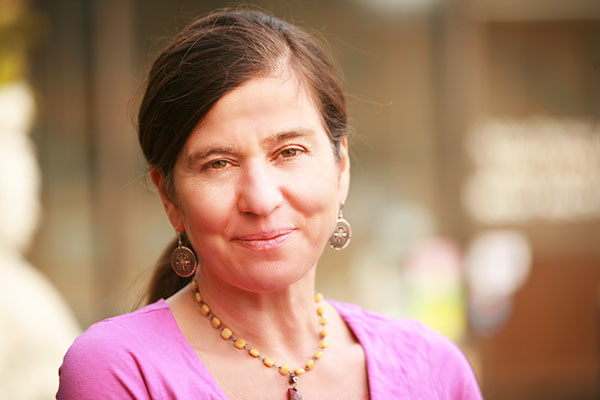 Repeatedly voted Ashland's Favorite Doctor by Sneak Preview readers, Dr. Sylvia Chatroux has ranked among Ashland's top doctors every year since 1994. Click here to read Sylvia's full bio.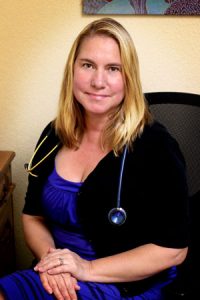 Tara joined the Hersey Health Care team in 2013 and has been a vital member of the practice ever since. Nationally board-certified as a family nurse practitioner (FNP-BC), Tara is licensed to practice in Oregon. She originally graduated from Oregon Health Sciences University at Southern Oregon University with a bachelor of science in nursing. Click here to read Tara's full bio.
Schedule an Appointment


Please call 541.482.7047 to schedule an appointment.
Location & Hours
400 W. Hersey St., Suite 1 | Ashland, OR 97520
541.482.7047 | 541.552.1009 (fax)
Monday–Friday, 9:00 am–5:00 pm
Patient Testimonials
Dr. Chatroux saved my life. She noticed a small melanoma that could have easily been missed in a routine exam. I will always feel indebted to her for the kind, warm, and keenly astute care she provides. She is the epitome of what anyone would hope for in their doctor.
David W., Mt. Shasta, CA
I have enormous respect and gratitude for Tara Frazier-Rice, FNP-BC. She has been my practitioner for several years. Tara has always been attentive in helping me navigate my illnesses with compassion, wisdom, and patience. I feel that she is always present, and I never feel rushed. I am very grateful to have her as my PCP. Her clinical staff provides the same incredible service with competence, respect, and timely responses. Hersey Health Care is a rare find. This is what it feels like when people genuinely care.
Merridi C., Ashland, OR
Sylvia's compassion, empathetic awareness, and sensitivity are complemented by an acute sharpness of mind, solid medical knowledge, and continually expanding skill sets. She immediately put me at ease during our first appointment, and I have always felt listened to, cared for, and encircled by her wisdom and kindness in the nearly two decades since Sylvia became my doctor.
Melissa M., Medford, OR
Tara Frazier-Rice has been my physician for years. Kind, smart, professional, and personal. Easy to talk with. Her treatment is conversational, empathic, with a sense of humor. Hersey Health Care's staff of women is also therapeutic. Great atmosphere among all. Reminds me of the classic doctor's offices of the past. I have appreciated being in their care.
Gary S., Ashland, OR
Dr. Chatroux has gone well beyond the expected physician role for me in times when I needed extra support. She has been a vocal advocate, making sure my family got the help we needed from other providers and hard-to-navigate systems. She is thorough and focused, knowledgeable and forward thinking; she takes a no-nonsense approach to health care while remaining encouraging and compassionate. Every staff member exemplifies the same quality of care. They always treat patients with respect and work diligently on their behalf. I am always comforted by the sense of community I feel at Hersey Health Care.
Pat T., Ashland, OR
My husband John and I are patients of the Hersey Health Care Clinic. Although I am relatively new to the clinic, John has been a patient for approximately 26 years. For the past 6 years, I have accompanied him on his medical visits and have been very impressed with the quality of care we have both received. In addition to seeing Dr. Sylvia, whom we highly regard, both of us frequently schedule appointments with Tara Frazier Rice, an extremely skilled family nurse practitioner. Tara instills confidence in her patients through her ability to listen, ask probing questions, provide sound answers, and offer a course of action designed to address our medical issues. Tara never seems to rush, always taking time to ensure that her patients are able to cover all areas of concern. She also provides written instructions so that one is never left wondering what the follow-up is supposed to be. Additionally, she has a well-developed sense of humor, which helps to reduce the anxiety that medical visits can sometimes evoke. Because of her competence and personal style, we always leave reassured that we are on the right path to better health. Hersey Health Care employs an excellent staff, who always make us feel welcome and who unfailingly follow through with any necessary phone calls regarding care and future appointments and any referrals to specialist providers, lab tests, or other procedures. It is a pleasure to be associated with this fine medical facility.
Adelle D., Grants Pass
Dr. Chatroux combines a deeply caring and open attitude with a clarity and completeness of investigation and care that is unusual amongst traditionally trained medical doctors. She takes the time and focus to listen deeply and is able to equally deeply empathize while being professionally thorough and sophisticated in her treatment recommendations. She is also trained and experienced in the use of homeopathic remedies, which, in itself, is both unusual and a gift to find in medical physicians. Her office staff are personal and friendly, and the office itself is welcoming and an easy place to visit.
David M., PhD, Ashland, OR
Sylvia Chatroux has been my primary care physician for nearly 20 years. I have the best care of any of my friends and family, who are associated with prestigious doctors in the San Francisco Bay Area. Sylvia has that rare combination of compassion and medical knowledge. I feel so fortunate to have such trust and confidence in her judgment. I would recommend her wholeheartedly to anyone seeking excellence in a physician.
Toni N., Medford, OR
I could not be happier with Dr. Chatroux. She is by far the most caring, compassionate, and thoughtful doctor I've ever had. I so appreciate that she takes the time to really listen and ask questions, and I love that she has the depth of experience and expertise to provide both traditional and alternative possibilities. She has gone out of her way to support me when I needed it, even on short notice. And her staff is extraordinary—welcoming, professional, responsive, knowledgeable—just the best!
Janet S., Ashland, OR
Sylvia is one of those rare physicians embracing the science and art of medicine, reaching across the superficial barriers of the doctor-patient relationship. A consummate professional, she sees her patients not as a collection of symptoms or tests but rather a whole person, offering options in homeopathic as well as Western medicine. Her referrals to specialists are trustworthy and coordinated through her office. One cannot say too much in praise of the staff, always friendly and attentive. If they say they are going to do something, they follow through in a timely and thoughtful manner.
Ron M., Ashland, OR