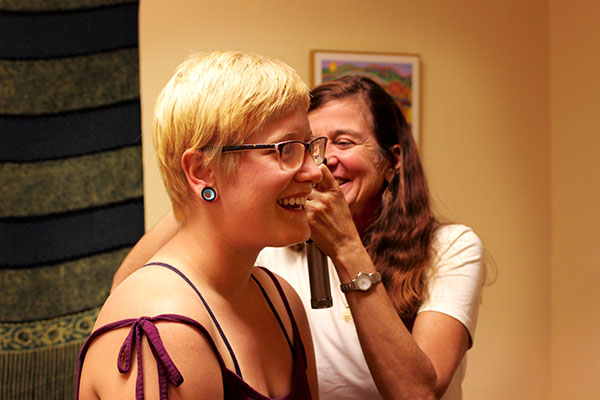 Clinic Information
Established as a family practice clinic, Hersey Health Care is located at 400 Hersey Street in Ashland, Oregon, between Ashland Community Hospital and downtown.
Sylvia Chatroux, MD, and Tara Frazier-Rice, FNP, see patients of all ages. Together with RNs Leah Cates and Julie Wiley; Medical Assistants Linda Grace and Cirri Scripter; Clinical Manager Talja Rodriguez; and Office Manager Karen Moyse, they provide high-quality, attentive care in an unhurried, compassionate manner.
Voted one of Ashland's favorite medical providers by Sneak Preview readers every year since beginning her practice in 1994, Dr. Chatroux offers both complementary and allopathic medicine at Hersey Health Care.

Our Staff

Ancillary Staff
Karen Moyse, Office Manager
Talja Rodriguez, Clinical Manager
Linda Grace, Medical Asst.
Cirri Scripter, Medical Asst.
Provider Bios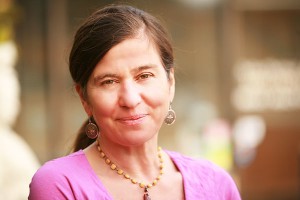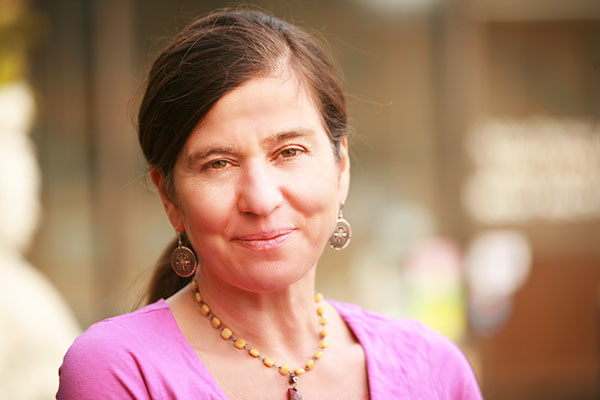 Repeatedly voted Ashland's Favorite Doctor by Sneak Preview readers, Dr. Sylvia Chatroux has ranked among Ashland's top doctors every year since 1994. Click here to read Sylvia's full bio.
Tara Frazier-Rice, FNP, NP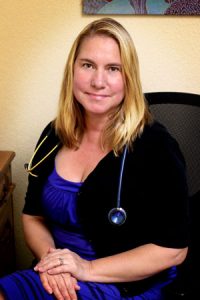 Tara originally graduated from Oregon Health Sciences University at Southern Oregon University with a bachelor of science in nursing. She has worked as a registered nurse (RN) in the Rogue Valley since 1998 in a variety of settings, including an inpatient medical-surgical floor, a labor and delivery unit, several family practice clinics, and a low-income community health center. She returned to Oregon Health Sciences University in 2011 to obtain her master's degree in nursing with a focus on family practice. Tara graduated with highest honors and was the recipient of the Pearson Nursing Scholarship. Nationally board certified as a family nurse practitioner (FNP), Tara is currently licensed to practice in Oregon. Her areas of special interest include family planning, women's health, adolescent health, diabetes, nutrition, depression, and anxiety.
A resident of the beautiful Rogue Valley since 1993, Tara married her college sweetheart in Lithia Park. They have three boys, one set of identical twins and an older son. They enjoy being outdoors and especially like hiking, rock climbing, and canoeing. An avid traveler, Tara has visited the countries of South Africa, Zimbabwe, China, Thailand, Ireland, England, Spain, France, Italy, Peru, Chile, and Mexico.
Leah Cates, RN
Leah is a registered nurse (RN) with a bachelor's degree from Oregon Health Sciences University (OHSU). Her Rogue Valley experience includes working in orthopedic and neurological nursing as well as at adolescent health clinics, where Leah provided clinic triage, diabetic nutrition education, and grief and loss counseling.
She enjoys providing nursing care and nursing education to the patients at Hersey Health Care and looks forward to eventually broadening the scope of her practice by returning for her nurse practitioner (NP) degree and license.
Leah has two children and spends her days off being a mom, cooking healthy food, hiking, and biking.
Julie Wiley, RN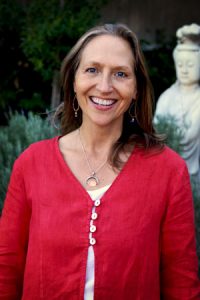 Julie Wiley, RN, graduated from Southern Oregon State College (now Southern Oregon University). She brings a range of diverse experiences in the field of nursing, including ten years on the physical rehabilitation ward at Providence Hospital in Medford, extensive and rewarding work as a hospice nurse for Asante, and a stint as a pediatric nurse in an office setting. Julie is knowledgeable about both pain management and general case management and takes pride in advocating for patients—indeed, patient advocacy is the focal point of her nursing career. She has lived and worked (co-owning and managing a local restaurant for many years) in the Rogue Valley for nearly four decades and raised her two grown sons here. Her hobbies include world travel, creating art, hiking, baking, and antiquing.
Schedule an Appointment


Please call 541.482.7047 to schedule an appointment.
Location & Hours
400 W. Hersey St., Suite 1 | Ashland, OR 97520
541.482.7047 | 541.552.1009 (fax)
Monday–Friday, 9:00 am–5:00 pm
Patient Testimonials
Dr. Chatroux saved my life. She noticed a small melanoma that could have easily been missed in a routine exam. I will always feel indebted to her for the kind, warm, and keenly astute care she provides. She is the epitome of what anyone would hope for in their doctor.

—David W., Mt. Shasta, CA
Sylvia's compassion, empathetic awareness, and sensitivity are complemented by an acute sharpness of mind, solid medical knowledge, and continually expanding skill sets. She immediately put me at ease during our first appointment, and I have always felt listened to, cared for, and encircled by her wisdom and kindness in the 14 years since Sylvia became my doctor.

—Melissa, Ashland, OR
Dr. Chatroux has gone well beyond the expected physician role for me in times when I needed extra support. She has been a vocal advocate, making sure my family got the help we needed from other providers and hard-to-navigate systems. She is thorough and focused, knowledgeable and forward thinking; she takes a no-nonsense approach to health care while remaining encouraging and compassionate. Every staff member exemplifies the same quality of care. They always treat patients with respect and work diligently on their behalf. I am always comforted by the sense of community I feel at Hersey Health Care.

—Pat T., Ashland, OR
Dr. Chatroux combines a deeply caring and open attitude with a clarity and completeness of investigation and care that is unusual amongst traditionally trained medical doctors. She takes the time and focus to listen deeply and is able to equally deeply empathize while being professionally thorough and sophisticated in her treatment recommendations. She is also trained and experienced in the use of homeopathic remedies, which, in itself, is both unusual and a gift to find in medical physicians. Her office staff are personal and friendly, and the office itself is welcoming and an easy place to visit.

—David M., PhD, Ashland, OR
Sylvia Chatroux has been my primary care physician for nearly 20 years. I have the best care of any of my friends and family, who are associated with prestigious doctors in the San Francisco Bay Area. Sylvia has that rare combination of compassion and medical knowledge. I feel so fortunate to have such trust and confidence in her judgment. I would recommend her wholeheartedly to anyone seeking excellence in a physician.

—Toni N., Medford, OR
I could not be happier with Dr. Chatroux. She is by far the most caring, compassionate, and thoughtful doctor I've ever had. I so appreciate that she takes the time to really listen and ask questions, and I love that she has the depth of experience and expertise to provide both traditional and alternative possibilities. She has gone out of her way to support me when I needed it, even on short notice. And her staff is extraordinary—welcoming, professional, responsive, knowledgeable—just the best!

—Janet S., Ashland, OR
Sylvia is one of those rare physicians embracing the science and art of medicine, reaching across the superficial barriers of the doctor-patient relationship. A consummate professional, she sees her patients not as a collection of symptoms or tests but rather a whole person, offering options in homeopathic as well as Western medicine. Her referrals to specialists are trustworthy and coordinated through her office. One cannot say too much in praise of the staff, always friendly and attentive. If they say they are going to do something, they follow through in a timely and thoughtful manner.

—Ron M., Ashland, OR
In addition to seeing Dr. Chatroux, I have also seen both of the nurse practitioners and am very happy with the treatment I received—they asked excellent questions and were very thorough. I recommend them both highly.

—Vicki L., Ashland, OR