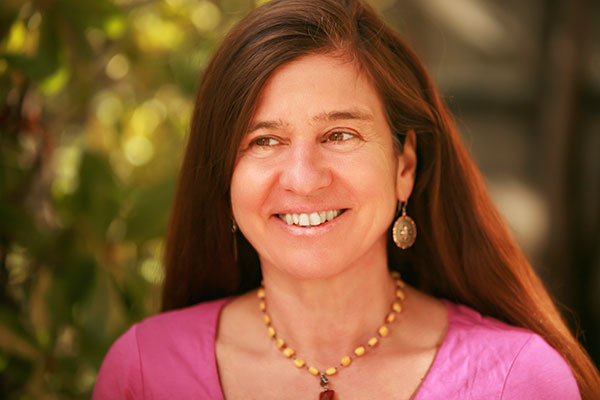 Dr. Chatroux saved my life. She noticed a small melanoma that could have easily been missed in a routine exam. I will always feel indebted to her for the kind, warm, and keenly astute care she provides. She is the epitome of what anyone would hope for in their doctor.
David W., Mt. Shasta, CA
I have enormous respect and gratitude for Tara Frazier-Rice, FNP. She has been my practitioner for several years. Tara has always been attentive in helping me navigate my illnesses with compassion, wisdom, and patience. I feel that she is always present, and I never feel rushed. I am very grateful to have her as my PCP. Her clinical staff provides the same incredible service with competence, respect, and timely responses. Hersey Health Care is a rare find. This is what it feels like when people genuinely care.
Merridi C., Ashland, OR
Sylvia's compassion, empathetic awareness, and sensitivity are complemented by an acute sharpness of mind, solid medical knowledge, and continually expanding skill sets. She immediately put me at ease during our first appointment, and I have always felt listened to, cared for, and encircled by her wisdom and kindness in the nearly two decades since Sylvia became my doctor.
Melissa M., Medford, OR
Tara Frazier-Rice has been my physician for years. Kind, smart, professional, and personal. Easy to talk with. Her treatment is conversational, empathic, with a sense of humor. Hersey Health Care's staff of women is also therapeutic. Great atmosphere among all. Reminds me of the classic doctor's offices of the past. I have appreciated being in their care.
Gary S., Ashland, OR
Dr. Chatroux has gone well beyond the expected physician role for me in times when I needed extra support. She has been a vocal advocate, making sure my family got the help we needed from other providers and hard-to-navigate systems. She is thorough and focused, knowledgeable and forward thinking; she takes a no-nonsense approach to health care while remaining encouraging and compassionate. Every staff member exemplifies the same quality of care. They always treat patients with respect and work diligently on their behalf. I am always comforted by the sense of community I feel at Hersey Health Care.
Pat T., Ashland, OR
My husband John and I are patients of the Hersey Health Care Clinic. Although I am relatively new to the clinic, John has been a patient for approximately 26 years. For the past 6 years, I have accompanied him on his medical visits and have been very impressed with the quality of care we have both received. In addition to seeing Dr. Sylvia, whom we highly regard, both of us frequently schedule appointments with Tara Frazier Rice, an extremely skilled family nurse practitioner. Tara instills confidence in her patients through her ability to listen, ask probing questions, provide sound answers, and offer a course of action designed to address our medical issues. Tara never seems to rush, always taking time to ensure that her patients are able to cover all areas of concern. She also provides written instructions so that one is never left wondering what the follow-up is supposed to be. Additionally, she has a well-developed sense of humor, which helps to reduce the anxiety that medical visits can sometimes evoke. Because of her competence and personal style, we always leave reassured that we are on the right path to better health. Hersey Health Care employs an excellent staff, who always make us feel welcome and who unfailingly follow through with any necessary phone calls regarding care and future appointments and any referrals to specialist providers, lab tests, or other procedures. It is a pleasure to be associated with this fine medical facility.
Adelle D., Grants Pass
Dr. Chatroux combines a deeply caring and open attitude with a clarity and completeness of investigation and care that is unusual amongst traditionally trained medical doctors. She takes the time and focus to listen deeply and is able to equally deeply empathize while being professionally thorough and sophisticated in her treatment recommendations. She is also trained and experienced in the use of homeopathic remedies, which, in itself, is both unusual and a gift to find in medical physicians. Her office staff are personal and friendly, and the office itself is welcoming and an easy place to visit.
David M., PhD, Ashland, OR
Sylvia Chatroux has been my primary care physician for nearly 20 years. I have the best care of any of my friends and family, who are associated with prestigious doctors in the San Francisco Bay Area. Sylvia has that rare combination of compassion and medical knowledge. I feel so fortunate to have such trust and confidence in her judgment. I would recommend her wholeheartedly to anyone seeking excellence in a physician.
Toni N., Medford, OR
I could not be happier with Dr. Chatroux. She is by far the most caring, compassionate, and thoughtful doctor I've ever had. I so appreciate that she takes the time to really listen and ask questions, and I love that she has the depth of experience and expertise to provide both traditional and alternative possibilities. She has gone out of her way to support me when I needed it, even on short notice. And her staff is extraordinary—welcoming, professional, responsive, knowledgeable—just the best!
Janet S., Ashland, OR
Sylvia is one of those rare physicians embracing the science and art of medicine, reaching across the superficial barriers of the doctor-patient relationship. A consummate professional, she sees her patients not as a collection of symptoms or tests but rather a whole person, offering options in homeopathic as well as Western medicine. Her referrals to specialists are trustworthy and coordinated through her office. One cannot say too much in praise of the staff, always friendly and attentive. If they say they are going to do something, they follow through in a timely and thoughtful manner.
Ron M., Ashland, OR
[/su_quote]
Materia Poetica
 takes the highlights and small points of homeopathic remedies and turns them into unforgettable portraits that beg to be read out loud.
---
The poems … carry a depth that stays through time and speaks directly to the experienced physician of the meeting of suffering patient and caring physician.Deborah Gordon, MD, Homeopathic Physician, Ashland, OR
Materia Poetica
 is engagingly instructive, a fun way to grasp the intricacies of homeopathic medicine.
---
This special book will appeal to many. An enjoyable means of study for those learning herbal medicine with playful yet meaningful synopses of herbs already befriended by the botanical practitioner, this book will also charm any lover of plants and poetry.Gloria Schwartz, ND, Naturopathic & Homeopathic Physician, Ashland, OR
The poems are lively, fun, unpretentious, and full of humor, just like Sylvia.
Willa Esterson, CCH, Homeopathic Physician & Instructor, Santa Cruz, CA
Sylvia has managed to include most of the major keynotes of each remedy while the poems read with a lively zest and humor that is thoroughly charming.
Nancy Herrick, MA, PA, Homeopathic Physician & Cofounder of Hahnemann College of Homeopathy & Hahnemann Clinic, Berkeley, CA
The author draws from some of the authoritative contemporary literature for some of the plants' properties, so both folkloric and modern scientifically documented uses are put to verse.… Several copies of this book are certainly worth having—on the coffee table, for the backpack, bathroom, wherever one reads. A truly excellent gift for the holidays!
Mark Blumenthal, Founder & Executive Director, American Botanical Council, Austin, TX
Tired of trying to decipher obscure scientific language in herbal clinical trials? Take a break with some herbal poetry to refresh your spirit. I initially approached this book with some skepticism, but that vanished after reading the first poem and has not returned after reading 20 more. The style and rhyming is humorous, but the content is quite solid. I've never before seen a bibliography in a poetry book, but Chatroux has one, and it includes some of my favorite herbal reference books. She's done her homework on every single herb and somehow managed to synthesize the key information about each of the 111 herbs into verse. Most include, in addition to primary uses, information on adverse effects, energetics, or species names. The poems amaze my students and make them laugh. Me too. The poems are interspersed with old woodcuts of the plants. This book makes a wonderful gift for you favorite herbalist or student.
---
A Review in Verse:
The rhymes are funny, poignant too
her research thorough, the content's true.
One thing's sure, her poetry
is a lot more fun than chemistry.
Chatroux, a Family Practice physician who incorporates natural therapies, had plenty of practice before turning to the subject of herbal materia medica for her poetry. She's previously done volumes on homeopathy (Materia Poetica: Homeopathy in Verse) and pathology (Medica Poetica: Malady in Verse), each with the same skillful light verse combined with solid content.Paul Bergner, Editor of Medical Herbalism Journal and Director of North American Institute of Medical Herbalism, Portland, OR
The yoga poses that Mona Therese Winston displays on her calendar—interspersed with the poetry of Sylvia Chatroux—are keys to a toned and vibrant body as well as a place to find inner peace and happiness.
John Darling, Reporter, Mail Tribune, Medford, OR
Wild Woman's Daily has helped to alleviate all my textbook PMS symptoms, especially hot flashes and night sweats. For 15 years, I had my period every two weeks. After one month of use, my period was regular and has been so to this date six years later. Regulating my period has by far been the most beneficial result for me. It has changed my life. I highly recommend Wild Woman's Daily—it has allowed me to tolerate the transition in a calm, peaceful state.
Wendy, Talent, OR
I came to the office thinking, 'I never thought I'd ask for drugs to get through perimenopause, but it's that or go insane!' Instead, Sylvia gave me Wild Woman's Daily. Though I was skeptical, I tried it. Over a year later, I won't live without it.… No drugs needed, sanity intact. I love this stuff! Thank you, Sylvia!
Marianne, Ashland, OR
Wild Woman's Daily is good stuff. I find that when I am taking it consistently, my energy levels are also more consistent. In general, I am more energetic and optimistic. I have always had a problem with PMS, and with Wild Woman's Daily, I experience reduced symptoms, including less depression and lethargy. I find that I am more regular—in more ways than one.
Judith, Ashland, OR
It's the most fantastic thing I have ever experienced. I am 60+ years old, but I feel like I am 20 again! On Ya Ya Candy, my sex life has improved. I am having so much fun!
Alice, Medford, OR
I am very happy Sylvia has an interest in working with patient's hormones. Ya Ya Candy brings me more energy. I recommend Ya Ya to others to help increase libido!
Veda J., Medford, OR